This is a list of unnamed officers and detectives working at the Farmington precinct with spoken lines and/or credited actors seen in The Shield.
Season 1
Edit
This was one of three officers that looked at Janet crumbling and bending in front of Dutch Wagenbach after finding out her sister was dead.
Riot police 1
Edit
This member of the Riot Squad entered the building where David Aceveda, Claudette Wyms, and Karen Mitchell were hiding during the riot to safely extract them. As they walked out, they used their shields to protect them from objects thrown at them.
Riot squad commander
Edit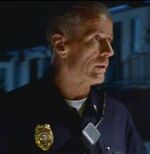 The Riot Squad Commander was overseeing his squad during the riot. After David Aceveda, Claudette Wyms, and Karen Mitchell were safely taken out of an abandoned building, he informed Aceveda of the situation. He also informed Aceveda of the only casualty among the crowd.
Officer at Soren Arnovic's house
Edit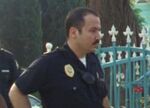 This officer arrived at 95 Round Hill Road after the killer of Tommy Hisk's family was found. Officer Julien Lowe greeted him and other officer at the entrance and lead them to the backyard where Detective Vic Mackey was holding Soren at gunpoint.
Ad blocker interference detected!
Wikia is a free-to-use site that makes money from advertising. We have a modified experience for viewers using ad blockers

Wikia is not accessible if you've made further modifications. Remove the custom ad blocker rule(s) and the page will load as expected.