Richard Kim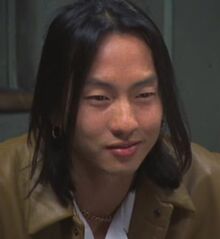 Appeared in
{{{Appearances}}}
Mentioned in
{{{Mentioned}}}
Richard Kim was a drug dealer. He frequently sold drugs to Sally Struthers. Richard was also a minor.
The night Sally Struthers was murdered, Richard had sold her five hits of ecstasy at around 8:30. He went to the Barn to testify because of the reward. After Detective Claudette Wyms interrogated him, she had him arrested for dealing drugs to a minor and statutory rape.
Appearances
Edit
Ad blocker interference detected!
Wikia is a free-to-use site that makes money from advertising. We have a modified experience for viewers using ad blockers

Wikia is not accessible if you've made further modifications. Remove the custom ad blocker rule(s) and the page will load as expected.