Quentin Garth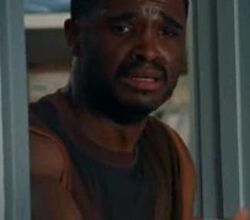 Appeared in
{{{Appearances}}}
Mentioned in
{{{Mentioned}}}
Quentin Garth was a methadone addict. He was in the military, where he probably picked up his addiction. He lived with his best friend, Kevin Smith.
Quentin was trying to get out of his methadone addiction, so he burned a methadone clinic on Water Street. As the police looked for him, they found his roommate dead in their house. After that, he went to another methadone clinic with the intention of burning it. When he saw police officers, he got scared and held up a doctor, a woman and her baby hostages. He also bathed them with gasoline as he held a lighter.
When the police arrived, he closed himself with the hostages in one of the backrooms of the clinic, but got desperate as the baby kept crying. Realizing that the baby was crying because of the gasoline fumes, Shane broke protocol, took his bulletproof vest off and dropped his gun to talk to him. As he told him about the fumes and recommended him to put the baby in a closed space, Shane himself threw gasoline over him to gain Quentin's confidence. Eventually, he was arrested before he could do anything else.
Appearances
Edit
Ad blocker interference detected!
Wikia is a free-to-use site that makes money from advertising. We have a modified experience for viewers using ad blockers

Wikia is not accessible if you've made further modifications. Remove the custom ad blocker rule(s) and the page will load as expected.