Pedro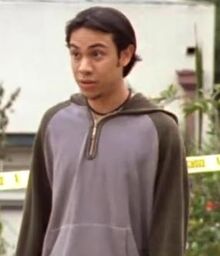 Appeared in
{{{Appearances}}}
Mentioned in
{{{Mentioned}}}
Pedro was a teenager that found the severed arm of Kayla LeSeur.
Pedro found a severed arm near a dumpster. When he noticed that a dog was playing with it, he took it on a paper bag and brought it to the Barn. When he came in, he gave it to Detective Dutch Wagenbach. Dutch then took him to the dumpster where he had found it so he could inspect the scene.
Appearances
Edit
Ad blocker interference detected!
Wikia is a free-to-use site that makes money from advertising. We have a modified experience for viewers using ad blockers

Wikia is not accessible if you've made further modifications. Remove the custom ad blocker rule(s) and the page will load as expected.