Mike Winston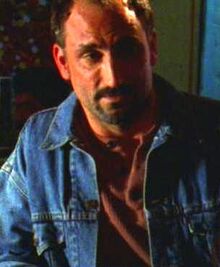 Appeared in
{{{Appearances}}}
Mentioned in
{{{Mentioned}}}
Family members
Unnamed son
Mike Winston was an abusive father with a quick temper.
Winston's son was playing in his car, pretending to drive, when he quickly jumped back into his seat as Mike entered the car. Mike told his son he wasn't supposed to play at the wheel, but he said he wasn't. The father jerked his arm around and began to mercilessly beat his son until he confessed with what he did.
Later that night, after viewing a videotape of the beating, Vic traveled to a bar Mike usually went to and sat in his seat, starting a confrontation. Vic baited Mike into punching him so he would be able to have a reason to defend himself. Vic wound up beating Mike to a pulp and Mike was later arrested for assaulting an officer.
Appearances
Edit
Ad blocker interference detected!
Wikia is a free-to-use site that makes money from advertising. We have a modified experience for viewers using ad blockers

Wikia is not accessible if you've made further modifications. Remove the custom ad blocker rule(s) and the page will load as expected.