Mark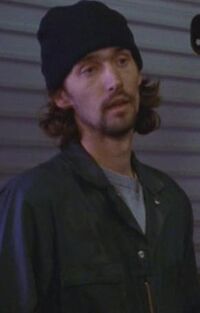 Appeared in
{{{Appearances}}}
Mentioned in
{{{Mentioned}}}
Mark was a mechanic who also owned an illegal "chop shop".
When Vic Mackey and the Strike Team were looking for their stolen Lincoln Navigator, Lester Hoffman led them to Mark. When they went into his shop, he was working on some stolen vehicles and Mark agreed to give them information if they didn't mess with his shop. He told them that a man called Ricardo had asked about a Lincoln Navigator. He then gave them the address.
Appearances
Edit
Ad blocker interference detected!
Wikia is a free-to-use site that makes money from advertising. We have a modified experience for viewers using ad blockers

Wikia is not accessible if you've made further modifications. Remove the custom ad blocker rule(s) and the page will load as expected.