Lloyd Denton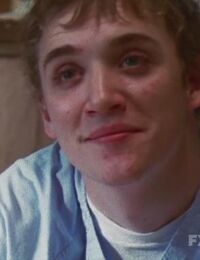 Appeared in
{{{Appearances}}}
Mentioned in
{{{Mentioned}}}
Lloyd Denton was the teenager son of Rita Denton.
During an apparent break-in at Lloyd's house, he ended up shooting and killing the suspect. During questioning, Dutch found out that Lloyd knew the victim from school. Upon further investigation, Dutch suspected that Lloyd had lured the kid to his home with the intention of killing him. Dutch thought that Lloyd had tendencies to become a serial killer, so he had an FBI profiler check on Lloyd. After a meeting, he agreed with Dutch. Eventually, Lloyd's mother, Rita, also disappeared and Lloyd was brought in for questioning. Lloyd, however, tried to frame Dutch for the murder, since Dutch had been visiting Rita for some weeks.
Appearances
Edit
Ad blocker interference detected!
Wikia is a free-to-use site that makes money from advertising. We have a modified experience for viewers using ad blockers

Wikia is not accessible if you've made further modifications. Remove the custom ad blocker rule(s) and the page will load as expected.