Janet
Appeared in
{{{Appearances}}}
Mentioned in
{{{Mentioned}}}
Janet was the sister of Nancy Reborg and the aunt of Jenny.
When Nancy Reborg was murdered by her husband Lonnie, Janet arrived at her home to see what had happened. When police officers didn't let her through, she lost control until Det. Dutch Wagenbach came out and explained her what had happened. She then broke up crying, but then asked about Nancy's daughter, Jenny. Dutch then took her inside so she could identify the body and the missing girl.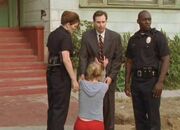 Appearances
Edit
Ad blocker interference detected!
Wikia is a free-to-use site that makes money from advertising. We have a modified experience for viewers using ad blockers

Wikia is not accessible if you've made further modifications. Remove the custom ad blocker rule(s) and the page will load as expected.