Henry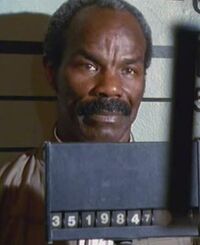 Appeared in
{{{Appearances}}}
Mentioned in
{{{Mentioned}}}
Henry was the ex-boyfriend of Dottie Cummings.
Before Season 1
Edit
Henry had a brief relationship with Dottie. However, they broke up and he started dating another woman.
After Dottie and Henry broke up, he went to the cemetery and stole her son's body. Knowing she had life insurance savings, he called her anonymously and asked for a $10,000 ransom in exchange for the body. When Officer Julien Lowe started helping Dottie, she realized the caller was Henry and he was arrested and taken to the Barn.
He later told Julien that he wanted to take his new girlfriend on a cruise and since he thought Dottie had money, he tried to extort her. Julien, however, told him that Dottie had spent all her money on Thurman's funeral.
Appearances
Edit
Ad blocker interference detected!
Wikia is a free-to-use site that makes money from advertising. We have a modified experience for viewers using ad blockers

Wikia is not accessible if you've made further modifications. Remove the custom ad blocker rule(s) and the page will load as expected.