Genty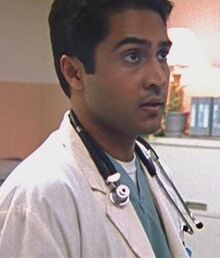 Appeared in
{{{Appearances}}}
Mentioned in
{{{Mentioned}}}
Genty was a doctor at Mission Cross Hospital.
Doctor Genty treated Robert when he arrived at the hospital with food poisoning. After making two laboratory tests, Dr. Genty found traces of thallium in Robert's stomach, which might indicate he was poisoned. He then told Corrine Mackey to contact the police. When Detective Dutch Wagenbach arrived at the hospital, Dr. Genty informed him of his findings.
Appearances
Edit
Ad blocker interference detected!
Wikia is a free-to-use site that makes money from advertising. We have a modified experience for viewers using ad blockers

Wikia is not accessible if you've made further modifications. Remove the custom ad blocker rule(s) and the page will load as expected.