Fran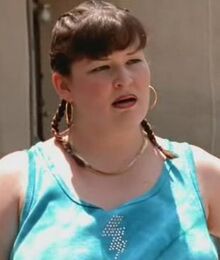 Appeared in
{{{Appearances}}}
Mentioned in
{{{Mentioned}}}
Fran was a woman that had an on-and-off relationship with Lamar Tilton and Hooper.
Before Season 1
Edit
When Lamar was with Fran, he gave her $1,500 for the down payment on a car. After that, Fran left Lamar and started dating Hooper, and even gave him the car she bought. Lamar went to their apartment and slashed the car tires as payback.
When Fran and Hooper found the car with the tires slashed, they called the police. Officers Julien Lowe and Danny Sofer responded to their call and Fran confessed that it might've been Lamar who did it.
Some time later, Danny and Julien answered a disturbance call from Fran's house. She and Lamar had gotten back together and Hooper had come to her house to get back with her. As the officers dragged Hooper away, Lamar and Fran kissed at the door. The next day, Lamar called the officers because Hooper had allegedly sprayed the word "HOE" on Fran's door. Julien and Danny took them to the Barn where Lamar forced Fran to sign a restraining order against Hooper.
A few days later, Fran and Hooper bumped with each other at the Vons and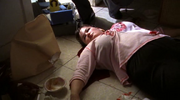 they got back together. As a result, Lamar allegedly slashed his car tires again, so he and Fran called the police. Seeing the pattern, Danny pulled Fran aside and recommended her to stick with one man because she could have problems with both of them. That night, Lamar got in their house and killed them both.
Appearances
Edit
| | |
| --- | --- |
| Season 1 | Pilot · Our Gang · The Spread · Dawg Days · Blowback · Cherrypoppers · Pay in Pain · Cupid & Psycho · Throwaway · Dragonchasers · Carnivores · Two Days of Blood · Circles · |
Ad blocker interference detected!
Wikia is a free-to-use site that makes money from advertising. We have a modified experience for viewers using ad blockers

Wikia is not accessible if you've made further modifications. Remove the custom ad blocker rule(s) and the page will load as expected.