Estela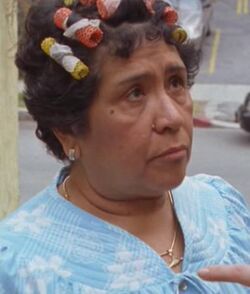 Appeared in
{{{Appearances}}}
Mentioned in
{{{Mentioned}}}
Estela was Ricky Harris' neighbor.
When Officers Julien Lowe and Danny Sofer were handing out an arrest warrant in Estela's building, she saw them and complained about her neighbor, Ricky Harris. She told them that she had called them four days ago to complain about the noise and the racket. Sofer gave her a card for her to call and file a complaint.
Appearances
Edit
Ad blocker interference detected!
Wikia is a free-to-use site that makes money from advertising. We have a modified experience for viewers using ad blockers

Wikia is not accessible if you've made further modifications. Remove the custom ad blocker rule(s) and the page will load as expected.