Elisa Ortiz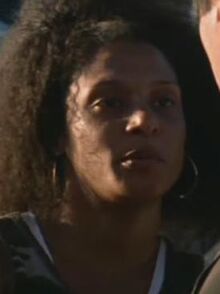 Appeared in
{{{Appearances}}}
Mentioned in
{{{Mentioned}}}
Elisa Ortiz was Juan Lozano's girlfriend.
While David Aceveda was tracking Juan Lozano, he saw him with Elisa.
After Lozano was arrested, Aceveda teased him telling him that Elisa was sleeping with a friend of his called Horatio.
Elisa approached David Aceveda in a parking lot and threatened him with taking the picture of him being raped by Juan to the news. Aceveda quickly subdued her and took a recorder she had. He then told her to tell Juan to be patient while he dealt with Juan's case.
Appearances
Edit
Ad blocker interference detected!
Wikia is a free-to-use site that makes money from advertising. We have a modified experience for viewers using ad blockers

Wikia is not accessible if you've made further modifications. Remove the custom ad blocker rule(s) and the page will load as expected.