Dean Warrison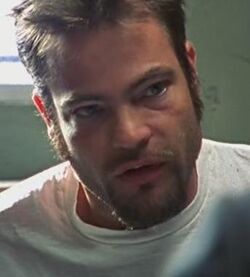 Appeared in
{{{Appearances}}}
Mentioned in
{{{Mentioned}}}
Dean Warrison was one of the suspects of three murders at a pawn shop. Warrison had been arrested previously for drug possession. He had gone through some treatment programs and apparently was on methadone. Dean was living with Danielle Riggs.
While living with Danielle, Dean needed some money so he pawned some of Danielle's jewelry. When her boyfriend, Crazyhouse, came out of jail and asked about the gifts he had given her, Dean told her. Crazyhouse then forced Dean to drive them to the pawn shop where he had sold the jewelry. When he heard shots from inside, he drove away leaving them.
The Decoy Squad managed to arrest Dean when they tracked down some methadone clinics he had attended. They took him to the Barn for interrogation and he testified that he had driven them to the shop, but didn't knew what they would do.
Appearances
Edit
Ad blocker interference detected!
Wikia is a free-to-use site that makes money from advertising. We have a modified experience for viewers using ad blockers

Wikia is not accessible if you've made further modifications. Remove the custom ad blocker rule(s) and the page will load as expected.