Craig Dawson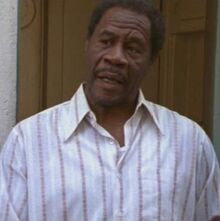 Appeared in
{{{Appearances}}}
Mentioned in
{{{Mentioned}}}
Craig Dawson was a man that lived at Apartment 16 on 960 Chester Avenue.
One day, Jeannie Sutton went to Craig's apartment and started jiggling his door asking for Earl. Craig called the police and told Detectives Dutch Wagenbach and Claudette Wyms what had happened.
Appearances
Edit
Ad blocker interference detected!
Wikia is a free-to-use site that makes money from advertising. We have a modified experience for viewers using ad blockers

Wikia is not accessible if you've made further modifications. Remove the custom ad blocker rule(s) and the page will load as expected.