Calva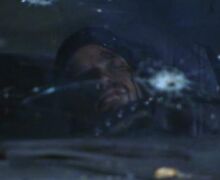 Appeared in
{{{Appearances}}}
Mentioned in
{{{Mentioned}}}
Calva was a member of the Torrucos gang.
Before Season 3
Edit
Calva had a criminal record which included narcotics convictions, assault, and several DUI's.
Calva was friends with Raymond Montes and both were members of the Byz Lats. However, Calva decided to join the Torrucos. Raymond tried to convince him to return to the Byz Lats and they met in 1949 Coronado. As they were talking, Esteban approached the car and shot at them with an MP5 from a balcony above. Raymond and Calva were killed instantly.

Appearances
Edit
Ad blocker interference detected!
Wikia is a free-to-use site that makes money from advertising. We have a modified experience for viewers using ad blockers

Wikia is not accessible if you've made further modifications. Remove the custom ad blocker rule(s) and the page will load as expected.