Brian Holbert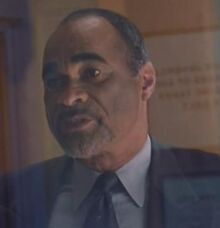 Appeared in
{{{Appearances}}}
Mentioned in
{{{Mentioned}}}
Profession
Parole officer
Brian Holbert was the parole officer of Chaco Orozco. He had around 300 parolees on his charge.
Before Season 1
Edit
After Chaco Orozco went on parole, Brian started working with him. For three years, he said that Chaco stayed out of trouble.
When Lem accidentally shot Chaco Orozco, Vic Mackey convinced him to plant a gun on him. After realizing he was the wrong man, Lem called Brian to see if Chaco had really gotten out of Los Mags and was keeping himself out of trouble. Brian assured him that he was "one of the good ones".
Appearances
Edit
Ad blocker interference detected!
Wikia is a free-to-use site that makes money from advertising. We have a modified experience for viewers using ad blockers

Wikia is not accessible if you've made further modifications. Remove the custom ad blocker rule(s) and the page will load as expected.