Bingham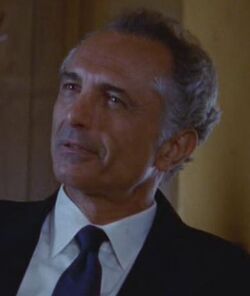 Appeared in
{{{Appearances}}}
Mentioned in
{{{Mentioned}}}
Bingham was a driver and a friend of the Strike Team.
When Vic Mackey and the Strike Team used an illegal wiretap on the Armenian Mafia, they overheard a conversation about a drug deal. To justify a search warrant, they brought Bingham and made him sign a fake statement where he said he drove the Armenians to the airport, and he heard something about a cocaine deal. With Bingham's statement, the Strike Team went to Judge Weiss to ask for a warrant.
Appearances
Edit
Ad blocker interference detected!
Wikia is a free-to-use site that makes money from advertising. We have a modified experience for viewers using ad blockers

Wikia is not accessible if you've made further modifications. Remove the custom ad blocker rule(s) and the page will load as expected.