Avonte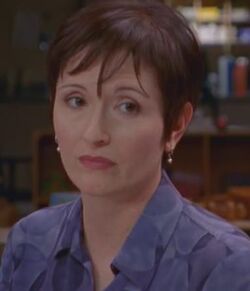 Appeared in
{{{Appearances}}}
Mentioned in
{{{Mentioned}}}
Mrs. Avonte was Matthew Mackey's pre-school teacher.
When Mrs. Avonte noticed Matthew had some problems socializing with other kids, she asked to have a meeting with Vic and Corrine Mackey. During the meeting, she told them about the issues she had been noticing with Matthew and recommended them to take him to a pediatrician or a neurologist.
Appearances
Edit
Ad blocker interference detected!
Wikia is a free-to-use site that makes money from advertising. We have a modified experience for viewers using ad blockers

Wikia is not accessible if you've made further modifications. Remove the custom ad blocker rule(s) and the page will load as expected.