Amy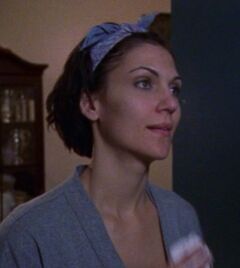 Appeared in
{{{Appearances}}}
Mentioned in
{{{Mentioned}}}
Amy was Shane Vendrell's girlfriend during Season 1.
Shane Vendrell went to see Amy, after the Strike Team had raided an Armenian household. Amy had been waiting for Shane for five hours, but he told her he had to work. After having sex, Shane went out and noticed that his Lincoln Navigator had been stolen, with the stolen cocaine inside.
He then went out with Amy to see if they could find the car. As they were driving by, Shane saw a Lincoln Navigator and he forced them to pull over. As Shane checked them out, Amy waited in the car.
Appearances
Edit
Ad blocker interference detected!
Wikia is a free-to-use site that makes money from advertising. We have a modified experience for viewers using ad blockers

Wikia is not accessible if you've made further modifications. Remove the custom ad blocker rule(s) and the page will load as expected.