Adriana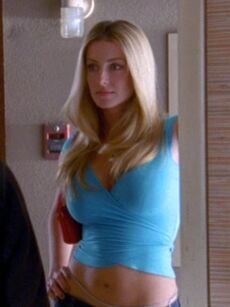 Appeared in
{{{Appearances}}}
Mentioned in
{{{Mentioned}}}
Adriana was one of Derrick Tripp's girlfriends. Whenever he was in Los Angeles, he would contact her to have sex. One time, they had sex in the men's room at Spago's.
When Derrick Tripp was held in custody by the Strike Team, he told them he had a date with Adriana. They let him call her and they met at the apartment they were staying in. After she arrived, they had sex in the apartment's room. When she left, she assured Tripp she would be at the game wearing a red tanktop.
Appearances
Edit
Ad blocker interference detected!
Wikia is a free-to-use site that makes money from advertising. We have a modified experience for viewers using ad blockers

Wikia is not accessible if you've made further modifications. Remove the custom ad blocker rule(s) and the page will load as expected.